---
Perfect for walking, running, hiking, boating or kayaking too
Features orthopedic insoles
Comfort+ technology supports an upright posture
Lightweight fabric upper with molded rubber outsoles
Durable sole
Breathable, quick-dry upper material
Stay Safe On Your Next Aquatic Adventure! Keep comfy with a pair of  AQUALACE™- QUICK-DRY SHOES. They handle wet and wild conditions well. Durable kicks for use in camping, hiking, beachgoing, and outdoor sports. Your Feet will be protected from rough ground, rocks, sharp objects, and other debris.

Features orthopedic insoles-These new sneakers feature a unique, fabric upper with a little bit of stretch that gives you the perfect, contoured fit. Say goodbye to sweat & discomfort as you stay active and on your feet all day.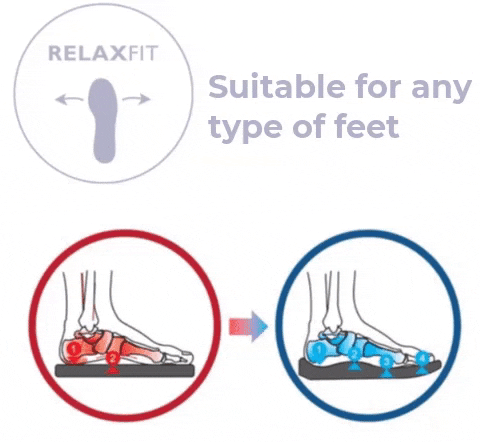 Take the usual size!

Fast delivery

Top-quality

This item is only available online

Without animal materials and not tested on animals
WHY AQUALACE IS FOR YOU
DRAINAGE TO AVOID WATER CLOGGING - These shoes won't retain water and become squishy and uncomfortable! The soles have drainage holes to let water flow out, so your feet won't be soaking in heavy, damp, waterlogged shoes. Your footwear will remain light and wearable. The breathable mesh fabric adds to your comfort.
IR-CIRCULATING HONEYCOMB INSOLES - The shoes are equipped with light and comfy honeycomb insoles engineered to aerate the zone underneath and around your foot. They absorb wetness from your feet, resulting in drier, fresher feet with less odor.
ATTRACTIVE UNISEX STYLES - Our fashionable shoes come in multiple designs and colors. Choose a pair that matches your clothes or your lifestyle. We offer unisex styling so that these shoes can be worn by both men and women.

Customer satisfaction is our #1 Priority!
We strive to offer our customers the most innovative and high-quality products on the market.

We will ALWAYS do what it takes to provide exceptional customer service

We are only happy when you are 100% satisfied! And that is why we back each order with a 14-day Money Back Guarantee.

Due to high demand, there may be delays in delivery. The estimated delivery time is 7 - 12 days

Note: The sizes mentioned are for men however, we do have women's sizes as well, please have a look at the size chart and choose the equivalent size in the EU.
⭐Choose the size that suits you according to our standard size chart:
For half sizes order the next size up.
For example, if you normally wear a size 7.5, order a size 8