🌶️🧡 Are you ready to take your recipes from ordinary to extraordinary with the help of our innovative pepper seed remover? Prepare to unlock a world of flavor and convenience in your kitchen like never before! 🌶️🔥

Spice up your culinary journey with our revolutionary pepper remover! Say goodbye to the time-consuming task of removing peppercorns and hello to effortless cooking.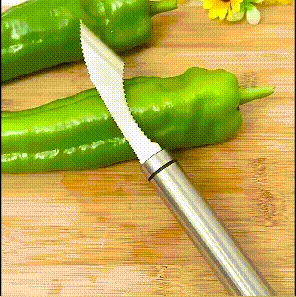 Tired of the hassle of removing seeds and pips from your peppers? Want to speed up your cooking process so you have more time for the family? Use the bell pepper corer!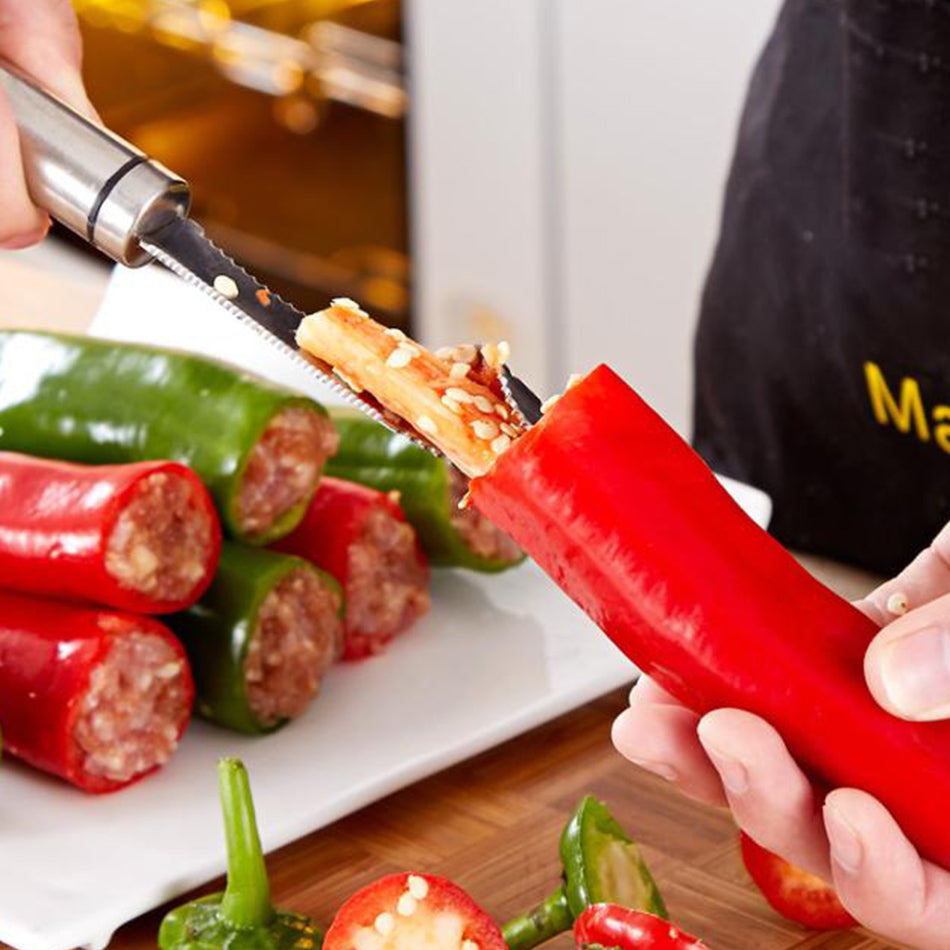 The pepper seed remover is a handy kitchen tool that allows you to easily remove pepper seeds. Simply insert the pepper seed remover into your peppers, twist it a few times, and voilà! The seeds and core will be effortlessly removed, leaving you with a perfectly prepared bell pepper that you can use right away!

Become one of our 1000+ satisfied customers! Order today and take advantage of our limited time discount!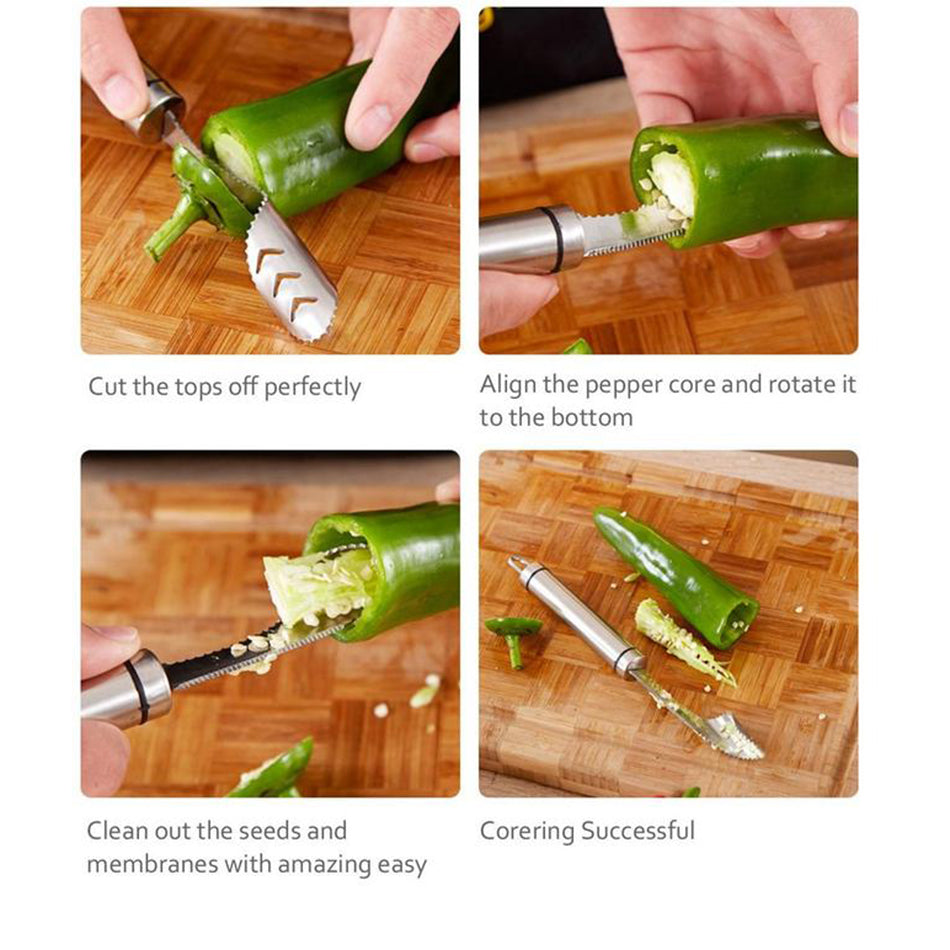 Why our customers love the pepper seed remover:

✓ Reduce food waste - the pepper seed remover can effortlessly remove the pepper seeds without damaging the actual bell pepper, so you can reduce food waste and put every bit of the bell pepper to good use. Add to cart now!

✓ Versatile - thanks to the razor-sharp teeth of the pepper seed remover, you can also use it to slice peppers and other vegetables, making it an extremely versatile kitchen tool.
✓ Ergonomic Handle - The pepper seed remover has a comfortable handle that is easy to grip and provides smooth and effortless operation, which helps prevent fatigue and allows you to prepare food for a long time without feeling any discomfort on your hands.
✓ Does not affect the taste - The pepper seed remover is designed to remove peppercorns and seeds without affecting the taste or texture of your food, so you can enjoy the true deliciousness of your meals without adding any unwanted flavor.
✓ Rustproof and durable - The pepper seed remover can be washed over and over again without being damaged, remaining hygienic and ready for use for years to come.
Specifications:
Material: Stainless steel + ABS


Click "Add to Cart" now and save 50% on the Pepper Seed Remover! The offer is valid for a limited time only!