---
Why your neighbor's holiday decorations so beautiful?🤔
🎄🎄Get your answer with here

This is the cordless prelit holiday trim set reminiscent of St Moritz that can be hung anywhere indoors or outdoors under a roof without requiring unsightly extension cords or proximity to an outlet.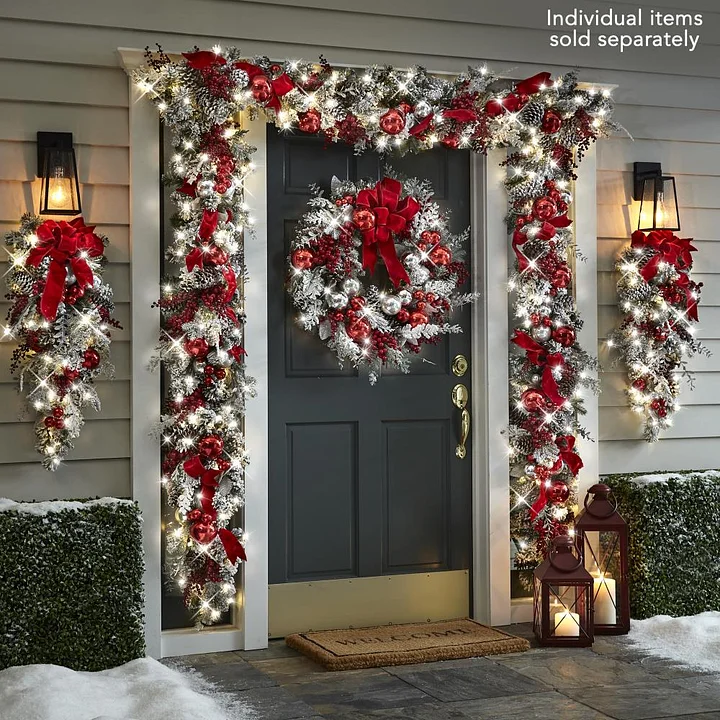 🎍🎍Each piece is decorated with four sizes of glossy red and white ornaments.
Flocked pinecones, red berry clusters, and one or more red ribbons nestle among flocked dense, weather-resistant PVC greenery that replicate the growth patterns of actual conifer branches. Each piece of trim has glistening warm white LEDs that provide cheerful illumination. An automatic timer turns the LEDs on for six hours and off for 18 hours. Each requires three (sconce two) D batteries that will power the lights for an entire holiday season. Includes remote.
The Cordless Prelit Red And White Holiday Trim (Wreath): Wreath. With 80 LEDs and 100 branch tips. 30" Diam. x 5" D. (5 1/4 lbs.)
The Cordless Prelit Red And White Holiday Trim (Sconce): 32" Sconce. With 70 LEDs and 76 branch tips. 32" H x 12" W x 5" D. (3 lbs.)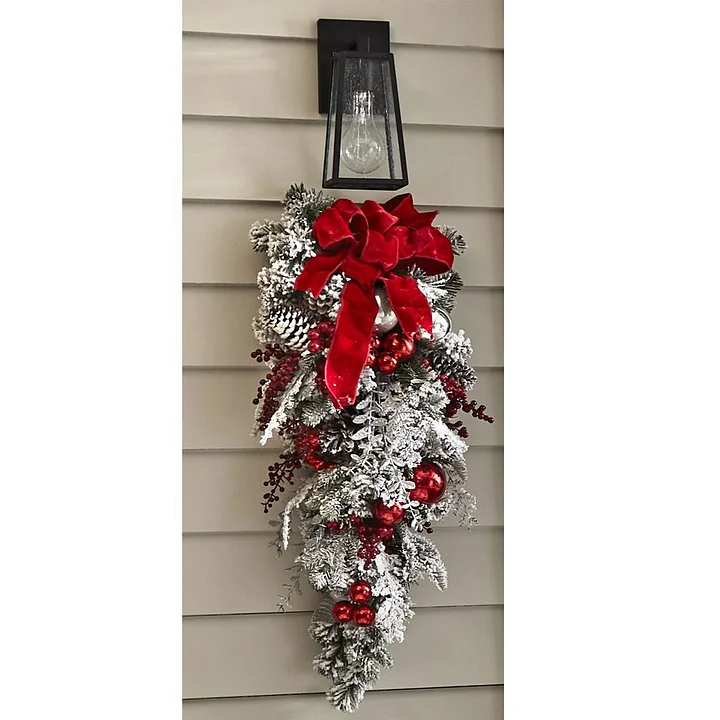 📧 24/7 customer service - Our customer service is available 24/7. Feel free to contact us if you have any questions.

🚚 Free shipping - At TrendySmartBuy you always benefit from FREE shipping throughout the world.