---
Are you tired of blurry or shaky photos and videos? Do you struggle to keep your camera steady while capturing those perfect moments?
Look no further than the Magnetic Camera Handle Bluetooth Bracket!
This innovative device features a powerful magnet that securely attaches to any metal surface, giving you a stable grip and allowing you to capture steady, professional-quality photos and videos. The Bluetooth connectivity also enables remote control of your camera, giving you the ability to take pictures or start and stop recording from a distance.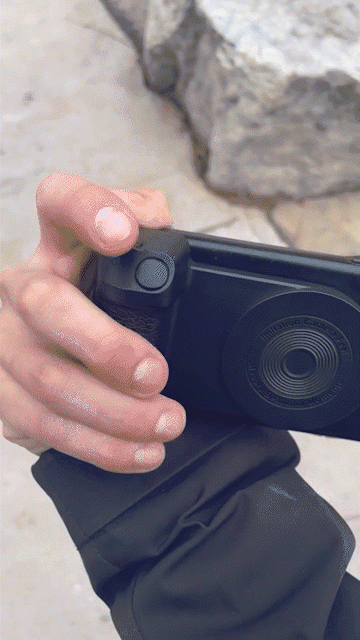 Strong magnetic suction, easy to pick and place!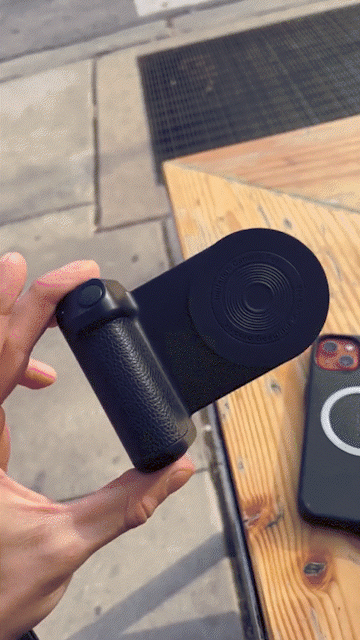 Rotatable design, you can freely switch between taking selfies or taking pictures of scenery!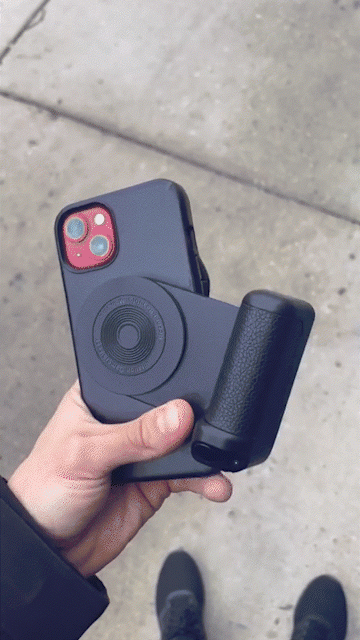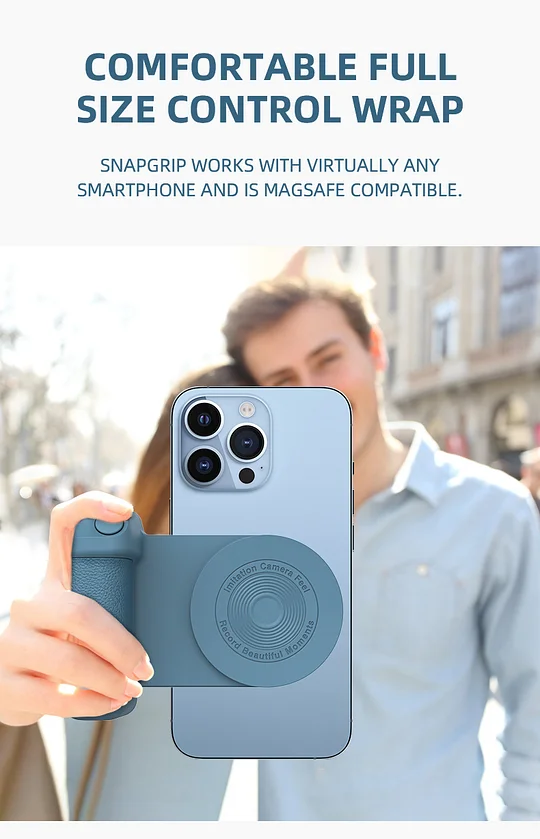 Size; 11.2*8.3*3.5
Material; ABS+Magnet+PU
Battery capacity; 200mA
Input interface; Type-c
Rated voltage: DC/5V
Rated current; 2A
Power: ≈15W
Weight: Basic model: 107g, upgraded wireless charging model: 114g
Packing list: mobile phone bracket, manual, Type-c charging cable, magnetic ring
Applicable to: All mobile phone models
The difference between the basic model and the upgrade model:
Both look the same, with Magsafe magnets, control board, bluetooth, battery. The difference is that the basic model does not have a wireless charging function, and the upgraded model has a wireless charging function. Note; wireless charging is not a power bank, the wireless charging power is 10W, it needs to be connected to a USB charging cable, and the interface is type-c. The battery is a 200Mah polymer battery, and the battery only supplies power to Bluetooth. It can last for two or three months when you go out to play and take pictures normally.