---
EVERYONE CAN CREATE BEAUTIFUL VIRAL BEADED NAILS EASILY!
Introducing the Nail Art Pen for everyone to enjoy creating stunning caviar nails - Features the unique, pre-loaded design for precise application, it lets you add sparkling beads on your nail tips quickly and accurately!
Pen-shaped, Lightweight,
and
Easy to Use
- It is the essential accessory for creating 3D beaded nails 
without spilling beads 
everywhere. Each pen
contains 2800 shiny beads
 for long-time use, let's play with these versatile pens to give your nails a shiny, fabulous look!
Features

Create Beaded Nails Easily - The perfect tool for everyone to create elegant, sparkling 3D nails quickly and easily.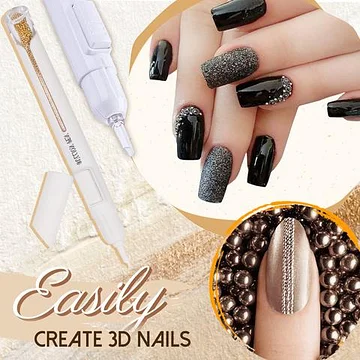 Precise Application - Features smart pre-loaded design that let you apply beads on nail tips or around the design such as lines and hearts accurately without spilling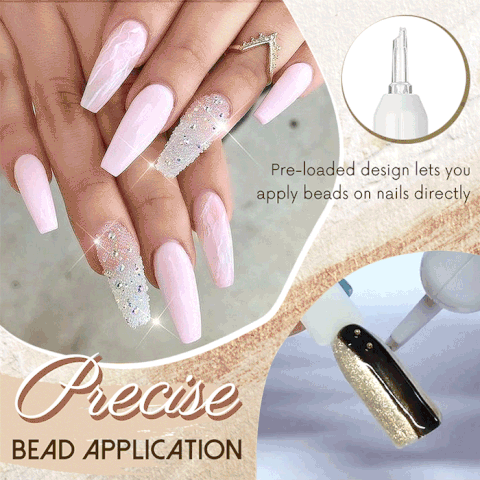 Easy To Use - Handy pen-shaped design makes it super easy to control, perfect for both beginners and manicurists.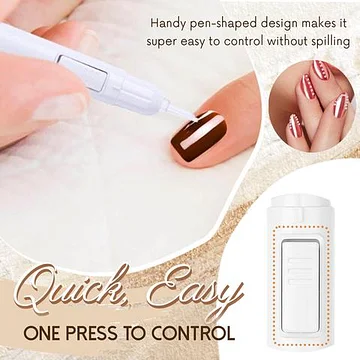 Extra Durability - Made with non-corrosive and rust-resistant materials to ensure durability and long-term use.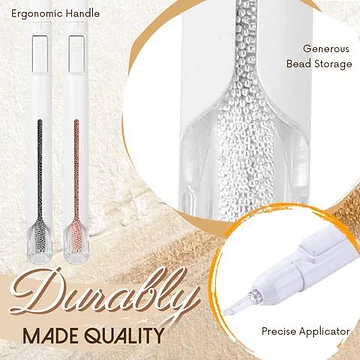 Extended Use - Contains 2800 Shiny Metal Beads.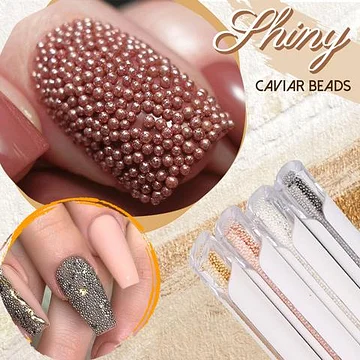 Wide Use Application - Great for beginners and manicurists to use it for nail decorating, manicuring or art DIY projects.
Material: Steel + ABS
Size: 16cm x 1.3 cm
Color: Rose Gold, Gold, Black, Silver
1 or 4 x Nail Art Bullion Beads Pen