---
Enjoy the beauty of exquisite craftsmanship and extraordinary masterpiece

Industrial nostalgia meets Space Age curiosity in this exquisite steampunk rocket lamp. Crafted and meticulously weathered by hand, it boasts impeccable detail work and elevates the ambiance with its cozy warm light and retro Edison bulb.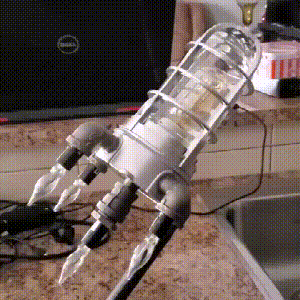 This cool handmade Steam Punk Rocket Lamp with flame bulbs and adjustable brightness helps set your favorite room's mood!
Unique Design
The Lamp has a modern steampunk style. It can add retro mechanical flavor to any part of your house.

High-grade materials
The Steam Punk Rocket is a great night lamp not just for kids but for everyone in the family. It looks great whether the lights are on or off.

Versatility
This Steam Punk Rocket Lamp is powerful and versatile, with a main LED flame, E-26 bulbs and 4 flashings LED E-12 arrow bulbs.

Product highlights
This eye-catching rocket lamp is an amazing decorative light that helps set the mood for any part of your house.
Package includes:
1 X Steam Punk Rocket Lamp (110V)
*110V to 220V converter may be required
BUY NOW WITH NO RISK
Customer satisfaction is our number one priority - and we mean it. Not satisfied with your order? No worries! Let us know within 15 days and we will give you a STRESS-FREE refund.