---
Pilates Made Easy!

Did you know that Pilates is a popular low-impact exercise? It's effective for toning up, building lean muscle, and improving posture.
The consistent practice of Pilates can be beneficial for your health and help you maintain a healthy weight.  Pilates can also help boost your mental health and improves focus and concentration. 
Say goodbye to expensive Pilates sessions. Experience full-body workouts from the comfort of your home. This Multi-Functional Pilates Bar will help you build muscle, increase flexibility, and agility. It can be used to perform a variety of exercises (upper and lower body)
Eco-friendly and made of premium materials, it's designed for long-lasting and easy storage. The resistance bands are made of high-quality latex which will last a very long time.

Try it
 

Risk-Free 

For 60 days 
Simply attach the two bars and start your workout!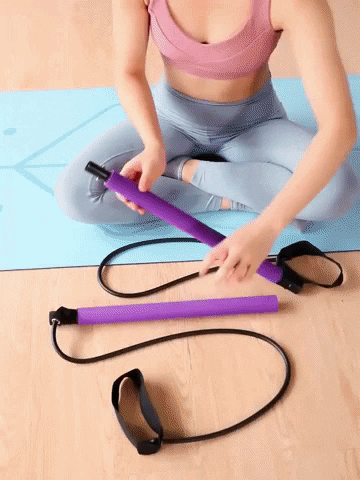 Order Today

 And Get A 

FREE

 Beginner-Friendly 30 Day Challenge

 

Video Series

 For At-Home Training!
Package Includes:
1x Premium Multifunctional Pilates Bar