---
ULTIMATE SHOWER EXPERIENCE
Our showerhead allows you to have a spa-like experience in the comfort of your own home. Enjoy the feeling of a high-pressure shower while saving water!
"I had problems with the water pressure in my house, I have tried everything, this shower was my last hope and IT WORKS! Now my bathroom really looks like a spa. After a long day at work, I am very grateful for taking a relaxing bath." - Melanie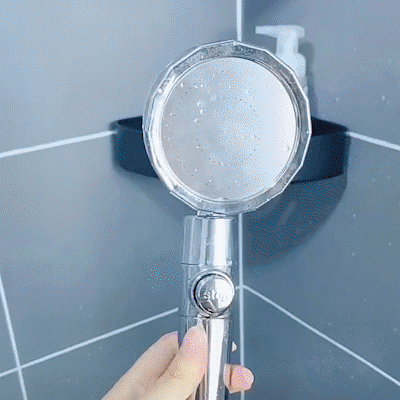 HIGH PRESSURE, LESS STRESS
After years of research, scientists have figured out the benefits of showering with high-pressure water: negative ions. These ions get into our bloodstream and provoke a positive reaction that leads to serotonin production.


This is the hormone responsible for reducing stress and anxiety, as well as increased happiness and mood. The Turbo Shower Head™ is the first publicly available shower with enough pressure to produce negative ions, making it the first: "make you happy shower!"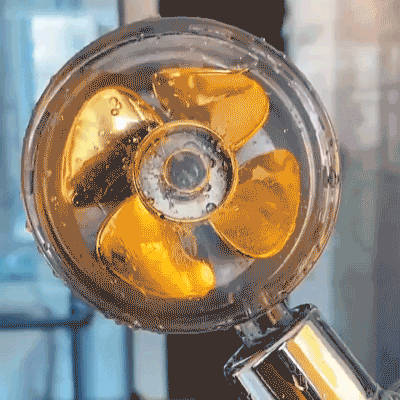 FILTERS UP TO 98% OF WATER
Most people have no idea how important the quality of water you shower with is for your hair and skin health.
Unfiltered water leads to dry scalp, can alter your hair color, leads to acne and dryness of the skin. But you can prevent this by showering in clean filtered water with the Turbo Shower Head™.
 Features: 
☑️ High-Pressure Design - Our Showerhead makes water flow generates a pressurized flow through the rotating wheel, increasing the speed of the water flow, thereby increasing the water pressure.
☑️ Water-Saving - Our Showerhead uses micro nozzle technology makes the outlet holes smaller and denser, increasing the speed of the water flow, At the same time Up to 40% water saving than ordinary showerheads.
☑️ Massage-Effect - The showerhead dispenses water in the form of a net water jet that gently touches your body while showering. It relaxes muscles, promotes blood circulation, and improves the appearance of the skin.
☑️ 360° Rotation - The power showerhead can rotate 360° and swing up/down. This allows you to adjust it flexibly and take a shower without having to hold the showerhead in your hand.
☑️ On/Off Switch - The push-button allows you to stop the flow of water from the showerhead and lather up with your favorite shower gel at your leisure. It couldn't be easier!
☑️ Quick & Easy Installation - Installing the power shower head is as quick and easy as with any other shower head. Everything you need is in your package.
☑️ PP Cotton Filter - Made of craftsmanship-quality materials that are resistant to high temperatures and corrosion. Thanks to a special triple filter, the water will always be clear as crystal! The filter is top-notch, owing to its high quality to last-generation filtering technologies. This spring-like water feels great to shower in and is good for our well-being.
GRAB YOURS NOW, WHILE STOCK LASTS